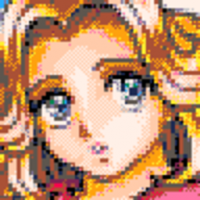 Leafling is a Free-To-Play ORPG being developed in the Intersect Engine that aims to deliver a sincere, old-school, RPG experience to 
veterans in the genre. As of this post we are in the Beta stage of development and would love you to join our journey to release!
Features
Open World Map to cut the pain of walking simulators!
Fully fleshed out Seasonal Ranking system for PvP and PvE with exclusive rewards
(In progress) Ranked Leaderboard on website and in game
Challenging Dungeons that combine mechanical and puzzle elements
Paperdolled weapons and collectible player Skins
Stat Rolled Crafting, making each piece unique!
Dozens of unique Classes to choose from
& Much more!
Media
Join the Community!
Discord: https://discord.gg/xwXqkmq
Website: http://LeaflingOnline.com