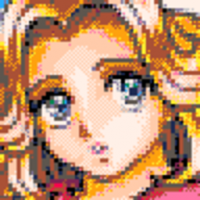 Leafling is a free-to-play MORPG developed in the Intersect engine that takes place in the living, breathing, world of Artemia. 
This strange and mystical land seemingly rose from the sea, beckoning Hoards of Explorers from across Yvegarde to answer it's call.
You play a role of a fresh Explorer, with a wild and untamed land before you, 
you set off on a journey to make a name for yourself, be it by fortune, battle, or heroism.
*Old School Overworld Map that cuts down on travel time
*4 Nations for players to join with in-game panel and leaderboards
*Massive Nation Fort Sieges with capability for 50v50v50v50 combat
*Large and challenging public dungeons
*Instanced Trials for only the strongest of parties
*Over 16 Classes to play with unique kits and abilities, switch between any unlocked class in a few clicks
*Fast paced and skill based PvP with options for overworld, arena, and fort PvP
*Seasonal Rank system that rewards players for their progress at season end
*Auto Combat Tracking - Firing a projectile, or swinging your weapon with an enemy targeted will automatically turn your attack towards that target
*Customize your character with Auras, Skins, Titles, and Trinkets
*Fully voice acted intro
*100% Original OST
*Main Storyline that evolves the map as it progresses
*Global Mini Game System - Moderators can be trained as Event Admins who host mini games using /commands that players can opt in to for fun rewards
*Available on Steam Launcher
*More to be added
Zones
Dreamer's Shore
Journeyman's Respite
Overworld
Saltwater Field
Miner's Cove
Seabreeze Ruins
The Orion Pact
Join our community today!
Discord: https://discord.gg/xwXqkmq
Steam: https://store.steampowered.com/app/1457150/Leafling/